Rand Merchant Bank Pays Courtesy Visit to FMDQ. The Management of FMDQ recently played host to key representatives of Rand Merchant Bank (RMB), South Africa at its office in Victoria Island, Lagos. The courtesy visit paid by the Heads of Trading (Africa) and Fixed Income & Currency Trading, amongst others, provided an interactive forum to review the role of FMDQ in developing the financial markets and analyse other collaboration points from stakeholders geared towards further deepening the markets.
In welcoming the RMB team, the Divisional Head of Operations & Technology, Mr. Dipo Odeyemi, shared the achievements of FMDQ as a market organiser and self-regulator for 2014 as well as its strategic focus for 2015.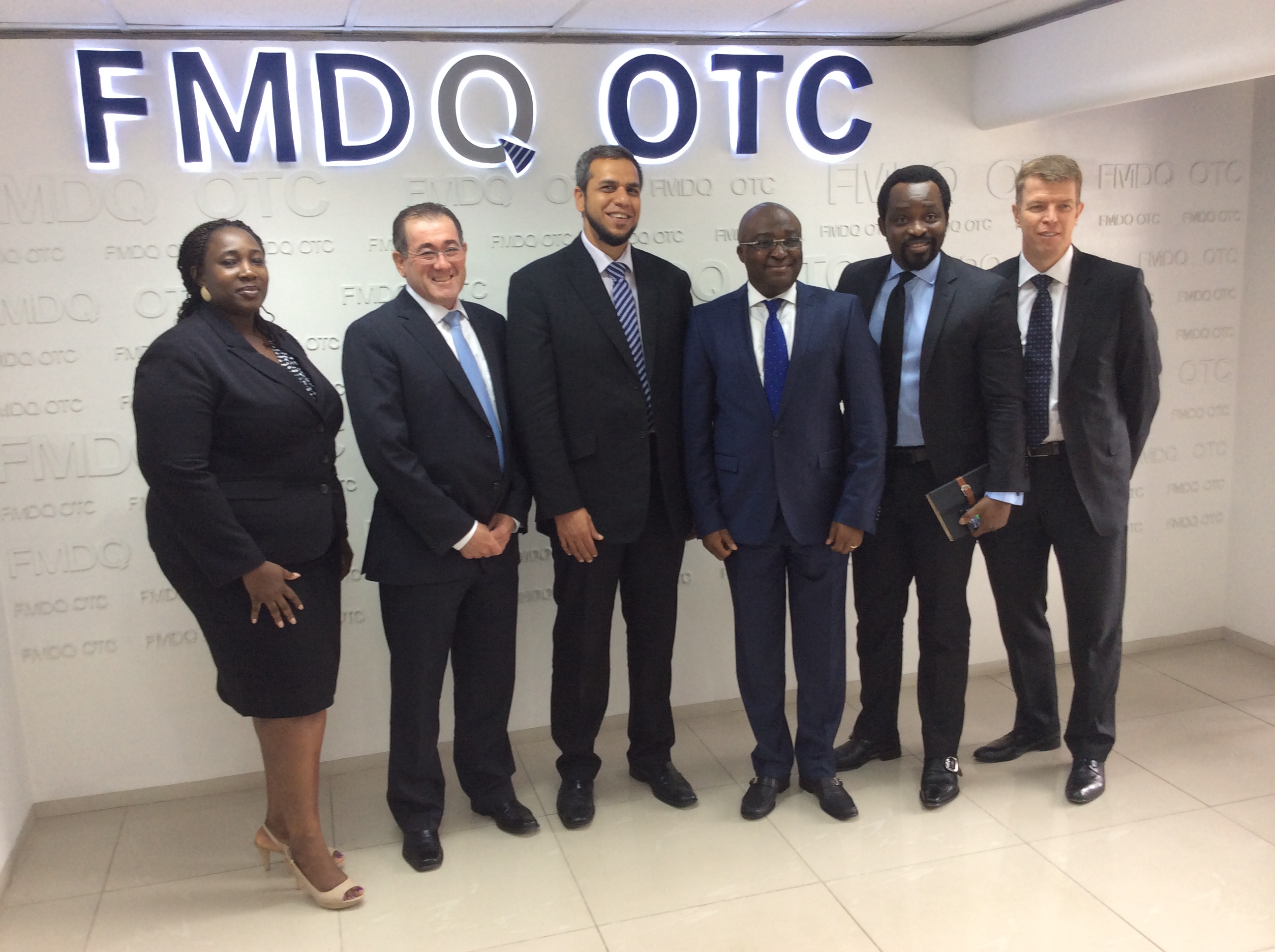 The RMB team expressed pleasure that the OTC market has made significant progress since the launch of FMDQ in November 2013; and purported that their visit was mainly due to the importance of the OTC market in expanding the frontiers of the capital market and changing the investment landscape in Nigeria. Whilst noting the challenges hindering growth and development in our markets, the RMB team lauded the milestones achieved by FMDQ in its 12 months of operations, with its 2014 market turnover in excess of N100 trillion. They also communicated the organisation's support for FMDQ in implementing its initiatives in 2015 and beyond.
FGN Bond Quotation & T.Bills Listing Ceremony
FMDQ Launch – Event Snapshot
FMDQ OTC MD/CEO Interview with Opeyemi Agbaje
Press Interviews at FMDQ Launch