FMDQ OTC Securities Exchange appoints Daisy Ekineh as Independent Non-Executive Director. Whilst striving to meet the expectations of its diverse stakeholders, FMDQ OTC Securities Exchange (FMDQ) continues to put in place an effective corporate governance structure to facilitate proper oversight of its business by the Directors and the Management of the Company. To this end, following the no-objection received from the Securities and Exchange Commission (SEC), the FMDQ Board of Directors is pleased to announce the appointment of Ms. Daisy Ekineh as an Independent Non-Executive Director, effective October 30, 2015. With over 30 years of capital market experience, Ms. Ekineh, a former acting Director-General of SEC from May 2009 to January 2010, is currently the Chief Operating Officer of Global Mandate Consulting Limited. Whilst at SEC, she at various times served as Executive Commissioner (Operations) and Director, Securities and Investment Services, where she was responsible for the regulation of all public offers of securities, mergers & acquisitions amongst others.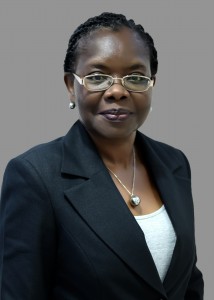 As a capital market doyen, Ms. Ekineh has played a critical role in driving several policy initiatives in the Nigerian capital market, having served in several Committees, including the Technical Committee of the Bond Market Steering Committee, the Nigerian Economic Summit Group (Non-oil and Non-agriculture Sub-Committees) and as the Chairman of the Information Sharing Sub–Committee of the Financial Services Regulation Coordinating Committee (FSRCC). She contributed significantly in designing the Capital Market and Regulation Strategy of the Financial Sector Strategy (FSS) 2020. A one-time Chair of the African & Middle East Regional Committee of the International Organisation of Securities Commissions (IOSCO), her experience and expertise in capital market regulation and operations will serve towards the realisation of FMDQ's market development and governance agenda for the transformation and alignment of the Nigerian Fixed Income and Currency (FIC) markets with global standards.
To ensure equitable representation, FMDQ's 13-man Board of Directors was constituted along stakeholders' influence, thereby allowing participation from its diverse stakeholder groups. The Directors have been strategically selected to provide broad yet specialised representation considering the Company's dual functions as a securities exchange (market organiser) and self-regulatory organisation (SRO). With a vision of becoming No. 1 in Africa in the Fixed Income and Currency markets in 2019 and a mission to empower the financial markets to be innovative and credible, in support of the Nigerian economy, FMDQ brings together Nigeria's fixed income (money, repo, treasury bills, commercial papers and bonds) and currency operations under a single market governance structure, and is positioned to drive global competitiveness by deepening its markets through product innovation and institutionalisation of robust market architecture.
FGN Bond Quotation & T.Bills Listing Ceremony
FMDQ Launch – Event Snapshot
FMDQ OTC MD/CEO Interview with Opeyemi Agbaje
Press Interviews at FMDQ Launch